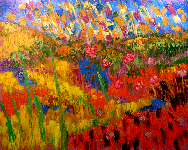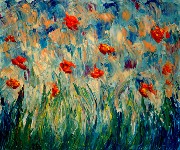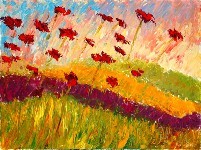 WHAT ARE FLOWER PORTRAITS?

HOME LATEST WORK EXAMPLES OF WORK CLIENT SUCCESS

PRICES/ORDER CONTACT US FREE CONSULTATION IN THE NEWS!
Have your portrait done in Flowers
a PERSONAL and BEAUTIFUL gift
for you or a friend
Have you ever thought of having your portrait done? You probably think, "Oh yeah - that's great for celebrities, models and board of directors of companies - but not me!"
Well, think again! You can have an original portrait of yourself done in FLOWERS by artist Robert Blehert. He has a wonderful ability to really show WHO YOU ARE (as the artist views you) right on canvas with an impressionistic style of beautiful flowers.


xx

"I have never thought of myself in a floral expression, but I was delighted to see my energy in painting that stole my heart. When I look at it, I smile, I laugh and I feel pretty." Trish - Seattle, Washington

Click here for more client successes and
photos of their flower portraits!
See Robert's work in the news!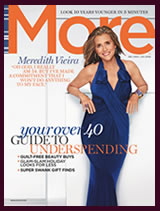 See Robert's exclusive article in More Magazine:
http://www.more.com/2043/8722-portrait-of-a-woman-s-soul#1
TampaBay10 TV:
http://www.tampabays10.com/news/local/story.aspx?storyid=80041
Seattle Times newspaper article and video (May 11, 2009):
http://seattletimes.nwsource.com/html/localnews/2009202200_flowerguy10m.html
How are flower portraits done?
To capture your essence in flowers, the artist need only talk with you by phone or meet you in person. If the painting is for someone the artist can't talk with, he need only talk with you about them. Each painting, done on canvas with highly textured acrylic, is as original and unique as the person it shows - and vibrant and beautiful as the flowers themselves.
About the artist
Celebrity Flower Portraits:

Flower portraits are great as gifts!

Looking for that special, unique gift to give?
You can have a portrait done in flowers of YOU, a FAMILY member (your grandmother, mother or daughter), or a FRIEND of yours.
Give the gift that is totally unique and one that you or your family or friends will cherish and treasure for years to come!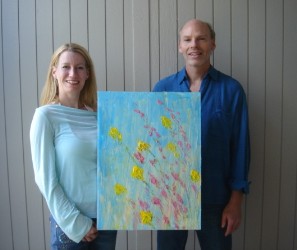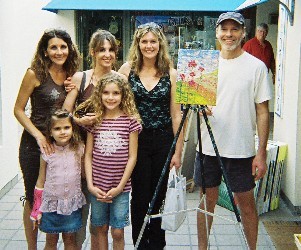 Contact us to get more info or to order a flower portrait!
Call us at: 1-877-230-6811
or e-mail us at: info@flowersofyou.com
Click here to order a flower portrait from the web site.




© 2007 Free Spirit International. All rights reserved. FlowersOfYou.com